Laser cutting is the key technology in the company kovo VESUV. It is very advanced technology which involves cutting of precision components from various metal materials (e.g. sheets, tubes, profiles), which are subsequently processed on CNC bending machines, welded or provided with connecting elements.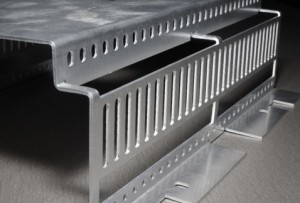 Universal fiber laser 
machine LT-9 COMBO
The most recent devices in kovo VESUV include fiber laser machines – when the light beam is directed to the cutting head by an optical fiber. The universal machine LT-9 COMBO is a fully automated center that allows carrying out two processes – cutting sheets up to 3000 x 1500 mm and cutting tubes with a diameter from 16 mm up to 225 mm, and rectangular profiles of 160 x 160 mm.
Cutting of sheet metal parts on fiber laser machine:
Different kinds of materials – steel, stainless steel, aluminum, brass, copper
High quality components
The possibility of pipes/profiles cutting
High speed
Different types of material thickness
| | |
| --- | --- |
| Material | Thickness |
| Copper | 4 mm |
| Brass | 4 mm |
| Aluminium | 6 mm |
| Steel | 20 mm |
| Stainless Steel | 6 mm |
Sheet-metal laser cutting – video:
Fiber laser LT-5 for
tubes/profiles cutting
Tube laser LT-5 is an automatic laser machine designed to cut tubes of diameter from 15 mm to 70 mm and square profiles 50 x 50 mm. It is characteristic for its first-class product quality and high speed.
Cutting of parts from tubes and profiles
:
Different types of materials – steel, stainless steel, aluminum, brass, copper
Different types of material thickness
Cutting of holes and various shapes
Non-waste technology
The possibility of cutting bars
High speed
High quality components
Cutting of tubes / profiles from different materials on laser LT-5 – video:
TRUMPF laser machines:
Our company is also equipped with older efficient laser machines of the world leader company Trumpf – Trumatic 3030 and Trulaser 2525 – which are designed to cut sheet metal. The light beam is directed to a cutting head using optical elements and mirrors. Maximum dimensions of processed sheets are 3000 x 1500 mm. Sheet thickness is up to 15 mm. An appropriate use of cutting gas prevents oxidation of a cutting edge, maintaining very good dimensional tolerance and minimal thermal effects on the base material.
Laser machine TruLaser 2525
Laser machine Trumatic 3030